Standards of Conduct (Transmission)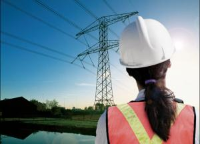 Maintaining a level playing field
The
Standards of Conduct (SOC)
[PDF, 23 KB]
are designed to prevent BC Hydro from giving preferential treatment to its marketing function employees or its marketing affiliates in the provision of wholesale transmission services.
Four basic principles govern our policy
The Standards of Conduct are governed by four basic principles:
Non-discriminatory service – BC Hydro will administer its Open Access Transmission Tariff (OATT) in a fair and equitable basis. BC Hydro will not give undue preference to any customer relating to the sale or purchase of transmission service including, but not limited to, issues of price, curtailments, scheduling, priority, ancillary services, or balancing
The independent functioning rule – Transmission Function Employees (TFE) and Marketing Function Employees (MFE) must function independently of each other
The no-conduit rule – Prohibits employees from passing on SOC restricted information to MFEs
The transparency rule – Requires BC Hydro to comply with SOC in a transparent manner with various posting requirements
Posting requirements
Chief Compliance Officer
BC Hydro's Chief Compliance Officer for the Standards of Conduct is:
Diana Stephenson
Senior Vice-President, Customer and Corporate Affairs
18th floor, 333 Dunsmuir Street
Vancouver, B.C. V6B 5R3
Written Procedures
Transmission Function Employees
Identification of Affiliate Information
BC Hydro's affiliate Powerex Corp. performs marketing functions and are located at:
1400-666 Burrard Street,
Vancouver, B.C. V6C 2X8
Voluntary Consent to Disclose Information
If a transmission customer authorizes BC Hydro to share the customer's non-public information with marketing function employees, BC Hydro will post notice of that consent on this page, BC Hydro did not provide any preference, either operational or rate-related, in exchange for voluntary consent.
Shared Facilities and Transfer of Employees
BC Hydro's TFEs are primarily located at the System Control Centre in the Fraser Valley in Langley, B.C. However, BC Hydro's Burnaby facility provides office space for a TFE who performs transmission contract management and certain MFEs who perform functions relating to generation.
The location of this facility is:
6911 Southpoint Drive,
Burnaby, B.C. V3N 4X8
BC Hydro must post a notice on its website of any transfer of a TFE to a position as an MFE, or any transfer of an MFE to a position as a TFE. There are no recent transfers as of December 12, 2022.
Contemporaneous Disclosure
BC Hydro must immediately post any disclosures of non-public transmission function information to an MFE of BC Hydro or an affiliate, unless one of the exceptions discussed in section 11 of the Written Procedures [PDF, 263 KB] applies. Disclosures should be reported by calling the SOC helpline at 1 866 364 9376.
Potential Merger Partners
Information concerning potential merger partners will be posted here within seven days after the potential merger is announced.
BC Hydro has no potential merger partners.