Haida Gwaii - RFEOI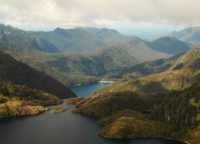 About
For clean or renewable electricity projects on Haida Gwaii as part of the effort to reduce the use of diesel-generated electricity on the North Grid with cost-effective, reliable and clean electricity.
Latest Updates
July 14, 2014:
BC Hydro undertook a Request for Expressions of Interest (RFEOI) in fall 2012. In response to the RFEOI, BC Hydro received 26 submissions. After reviewing the submissions and considering different process options, BC Hydro has decided not to proceed with a commercial process at this time and to formally conclude the RFEOI process.
BC Hydro recognizes the importance of reducing reliance on diesel-generated electricity on Haida Gwaii. BC Hydro also recognizes the role of the Haida Nation in resource development on Haida Gwaii. As such, BC Hydro is continuing to collaborate with the Haida Nation to identify viable and cost-effective clean energy projects that might be pursued in the future.
February 15, 2013:

BC Hydro continues to explore potential next steps for a post-RFEOI process after receiving a large volume of submissions. BC Hydro will consult with stakeholders and First Nations before any process is initiated.

RFEOI Respondents
BC Hydro has received expressions of interest from 26 respondents (representing 29 projects) in response to its Haida Gwaii RFEOI. The following list is provided for informational purposes only, and does not constitute any acknowledgement or representation by BC Hydro. Two of the 26 respondents have elected to have their name withheld.
| Respondent name | Respondent name |
| --- | --- |
| Abfam Enterprises Ltd. | Masset Inlet Tidal Energy |
| Borealis Geopower Inc. | Murphy International Development Corporation |
| Broadwing Renewables Inc. | Natural Energy Partners Ltd. |
| Clean Current Power Systems Incorporated | Renewable Energy Systems Canada Inc. |
| EcoSmart Foundation Inc. | Sequel IRM Inc. |
| EverGreen Energy Corp. | Shipstone Energy Corporation |
| FortisBC | Surespan Investments |
| Haida Enterprise Corporation | TorchLight Bioresources Inc. |
| Haida Gwaii Hydrogen / Stuart Olson Dominion Joint Ventrue | Valtec Power |
| Holzenergie Wegscheid GmbH | Van Inlet Hydro Corp. |
| Lambion Energy Solutions GmbH | Western Tidal Holdings Ltd. |
| Liquiline LNG Solutions | Yourbrook Energy Systems Ltd. |
Background
Located off the northwest coast of British Columbia, Haida Gwaii is not connected to BC Hydro's integrated system.
Haida Gwaii's electricity needs are currently served by BC Hydro's Non Integrated Area from two separate generation-distribution systems. BC Hydro provides power to the northern grid that serves Old Masset, Masset and Port Clements through its diesel generating system in Masset. The southern grid that serves Skidegate, Queen Charlotte City, Tlell and Sandspit receives power from a private hydroelectric plant that is backed up by BC Hydro's diesel generation station in Sandspit.
Why a Request for Expressions of Interest?
BC Hydro typically uses an RFEOI process in cases where the number and types of potentially viable projects isn't known. It's used for information gathering only.
The RFEOI itself doesn't result in a contract such as an electricity purchase agreement (EPA) with BC Hydro, nor does the RFEOI include a commitment by BC Hydro to any further commercial process which is required before an EPA may be signed.
If the RFEOI reveals viable projects, BC Hydro may decide to proceed to a commercial process which could involve any of the following potential options:
a competitive process with evaluation criteria (e.g. Request for Proposals);
bilateral discussions with one party; or
bilateral discussions with multiple parties.
On November 2, 2012, BC Hydro held a webinar on the Haida Gwaii RFEOI to review its requirements and answer questions. A copy of the presentation is available.