Connect to our grid


Clean
Build low-carbon facilities and achieve your ESG targets by powering your business with renewable energy generated by water.

Reliable
Minimize operational downtime by connecting to our resilient, integrated grid.

Full-service
Unique integrated electric utility providing end-to-end services to help you establish clean, sustainable operations in B.C.
B.C. is best
British Columbia offers a competitive business environment and outstanding quality of life. It's the ideal location for your energy-intensive business because we have:
98% clean, renewable power with over 12,000 MW of hydroelectric generating capacity

A dedicated BC Hydro team helping energy-intensive businesses get established in B.C.

Focused funding and incentives for clean tech and high tech companies new to the province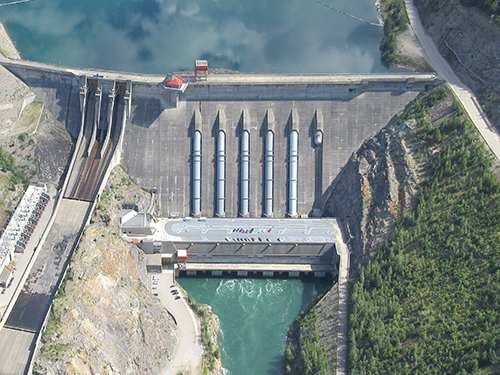 Discover the advantages of locating in B.C.
Comparison of electricity prices1
Average prices on April 1, 2021
Discounted industrial rate
B.C. Standard rate
Other rates
Winnipeg, MB
Montreal, QC
Vancouver, BC
Portland, OR2
Ottawa, ON
Toronto, ON2
Seattle, WA
Calgary, AB
Edmonton, AB
San Francisco, CA2
0
1
2
3
4
5
6
7
8
9
10
11
12
13
14
15
16
17
Power demand 50,000 kW3
Consumption 30,600,000 kWh/month
Voltage 120 kV
Load factor 85%
1. Source: Hydro-Québec 2021 and BC Hydro 2022.
2. These bills have been estimated by Hydro-Québec and may differ from actual bills.
3. Customer-owned transformer.
4. In CAD ¢/kWh
Existing industrial sites with available capacity
We're establishing a registry of available industrial sites to help new operations find a suitable location in B.C. Save time, reduce costs and minimize environmental impact when you choose a shortlisted, brownfield site that is already connected to the grid.
Check back for updates and fill out the form below to connect with us.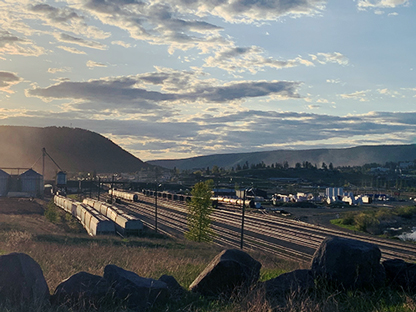 Opportunities for existing industrial site owners
Do you have an underutilized industrial site with available land, electrical infrastructure and transmission capacity?
Here's our offer
Until 2026, we're offering up to $50 million in study funding and incentives to attract new business and investment to B.C.
We're looking for clean technology companies such as hydrogen production, carbon capture, synthetic fuel production or data centres that require at least 2.5 megawatts of electrical capacity. After filling out the form below, we'll get in touch to discuss your business needs, electricity rates, incentives and additional funding eligibility requirements.
Tell us about your energy needs
Our team of experts is ready to discuss your business needs. We can help you anticipate electricity rates and identify incentives available to you.
* indicates a required field
BC Hydro is collecting your information for the purpose of keeping you informed about doing business in British Columbia. Your business information is collected in furtherance of BC Hydro's mandate under the Hydro and Power Authority Act and the Clean Energy Act. If you have any questions concerning how your information is handled, or to update your information or unsubscribe, please contact BC Hydro's Business & Economic Development group.