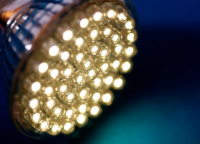 About Powerex and Powertech Labs
Our subsidiaries play an important role in the North American energy trade and for energy technology development for clients through the utility industry.

In addition to powering the province, BC Hydro is involved in other activities that are more diversified and international in nature. Our subsidiaries reflect this diversity.
Powerex
Powerex Corp, a wholly owned subsidiary of BC Hydro, is a leading marketer of wholesale energy products and services in western Canada and the western U.S., and a growing niche player in other markets across North America. Powerex buys and sells wholesale electricity in the marketplace, and also purchases electricity for BC Hydro's domestic use. Key trading partners include utilities, power pools, marketers, independent power producers and large industrial customers.
Powertech Labs
Powertech Labs Inc. provides testing, consulting, and research services to the electric and natural gas industries, their customers and suppliers. The Powertech facility in Surrey, B.C. has 18 laboratories and approximately 80 professional engineers, scientists, and technologists. Powertech has a wide range of expertise and facilities in electrical engineering, power systems stability, materials engineering and applied chemistry. This provides a one-stop source of analysis, testing and consulting services, not only for power utility customers in North America and overseas, but also for a growing list of clients in other industries who use similar technologies.