Openness & Accountability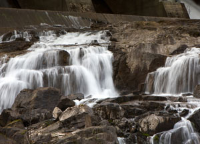 We follow best practices
We act with integrity in all our business relationships, complying with all applicable laws, following best practice guidelines in corporate governance, and providing a healthy and safe workplace for all of our employees.
Transparent communications and online access to key reports
As an organization, we take an open and transparent approach to communications. Our website provides British Columbians access to information, such as our Annual and Quarterly Reports, Service Plan, and Financial Information Act Return. Project-specific information, such as the Integrated Electricity Plans and Revenue Requirement Application decisions, is also posted.
In addition, we require individuals and companies who conduct business with us to use similar high standards of conduct.
Code of Conduct
Financial Information Act Return
Mandate and expectations of our shareholder