Water Use Plans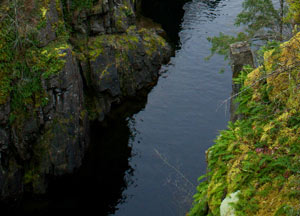 Sustainable work in practice
Water use planning is an example of sustainable work in practice at BC Hydro. The overall goal is to find a better balance between competing uses of water, such as domestic water supply, fish and wildlife, recreation, heritage, flood control and electrical power needs, which are environmentally, socially and economically acceptable to British Columbians.
Water use plans were developed for most of BC Hydro's hydroelectric facilities through a consultative planning process involving participants, such as government agencies, First Nations, local citizens and other interest groups.
The provincial Comptroller of Water Rights reviewed the water use plans under the provisions of B.C.'s Water Sustainability Act, and involved Fisheries and Oceans Canada, other provincial agencies, First Nations, and holders of water licences who might be affected by the plans.
Implementation of Water Use Plan Orders
Once accepted by the Comptroller, operational changes, monitoring studies and physical works outlined in the plans are being implemented by BC Hydro through Orders from the Comptroller under B.C.'s Water Sustainability Act.
Click on the regions below to find the implementation information by hydroelectric facility:
Reviews of Water Use Plan Orders
Starting in 2015, and occurring over the next 15 or more years, reviews will be undertaken of the activities that BC Hydro has performed to meet the intent of the Orders from the Comptroller.
Read more about Water Use Plan Order Reviews [PDF, 2.8 MB].