Community Commitment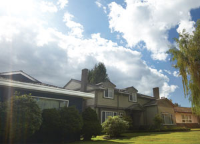 Good neighbour commitment statement
BC Hydro is committed to being a good neighbour in the communities in which we work and to treating our neighbours with respect and consideration.
BC Hydro believes that courtesy counts and expects that our employees and contractors will:
Endeavour to build relationships with property owners in neighbourhoods where BC Hydro is working
Introduce themselves to property owners and review work that will be undertaken
Be courteous and polite
Be an engaged listener and try to understand the property owner's concerns before responding
Provide contact information
Building respectful, long-term relationships with our neighbours is our key focus. Through our good neighbour program, we commit to:
Make safety a priority as we work in your community
Undertake all of our work with best practices for the electricity industry
Proactively inform you of our proposed plans and discuss with you on their effects
Understand and listen to your concerns, and where possible, work with you to find appropriate solutions when undertaking work on your property
Do what we say we are going to do and give you reasons if we are unable to do so
Minimize disruptions as much as possible
Regard all complaints as serious and respond to them in a timely manner
Provide you with a dedicated phone line to talk to a member of our team if you have any concerns
Remember courtesy counts
For more information please review our Good Neighbour Commitment Booklet [PDF, 488 KB] or contact BC Hydro Stakeholder Relations Department at 1 866 647 3334 or send us an email at stakeholderengagement@bchydro.com.