Executive Vice-President, Operations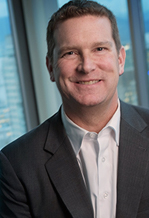 Mark Poweska was appointed BC Hydro's Executive Vice-President, Operations in October 2017. Since joining BC Hydro in 1993, he has worked in many different parts of the organization including engineering, construction, procurement, and most recently as Senior Vice-President of Training, Development & Generation.
Mark leads BC Hydro's front line operations team, responsible for the operation and maintenance of the company's generating facilities, as well as the extensive transmission and distribution network serving customers throughout British Columbia. He and his team work closely with diverse stakeholders to ensure BC Hydro's operations safely and effectively meet the energy needs of the province.
Mark is a Professional Engineer with Engineers & Geoscientists B.C. He also is a member of the Dean's Advisory Committee to the Faculty of Engineering at UBC, as well as a member of the Board of Directors of both the Canadian Hydropower Association and the Western Energy Institute.