Recreation Areas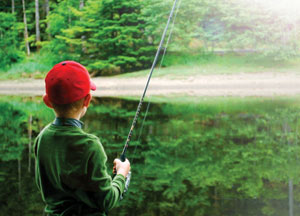 Explore our recreation areas
Throughout our province, BC Hydro has developed and maintains a wide range of recreation areas as one part of our efforts to balance your energy needs with the preservation of the natural environment.
Discover BC Hydro photo contest
Taking a trip to one of our recreation sites or visitor centres this summer? Be sure to snap of a photo of what you're discovering and enter our Discover BC Hydro Photo Contest. Upload your photo to Twitter or Instagram between August 4 and September 7 using the hashtag #DiscoverBCHydro to be instantly entered to win one of five prize packages.
Only one photo per person is eligible, so choose the best one that you've got. For privacy reasons, no selfies or photos that show faces can be submitted.
Visiting our recreational sites
For information on recreation sites – such as Hayward Lake – along with visitor centres, check the chart below and click on individual rec site links to see what each site offers. Each recreation site has a map and site-specific information that will help make your visit easier and safer.
Remember that these areas are located at or near working dams and power stations that contain both natural and man-made hazards. Please play safe and read all posted signs and warnings.
View a map of BC Hydro recreation areas.
Find out about recreation area closures and restrictions.
Wildfire updates: Find out about outages, evacuation procedures and get wildfire updates.
Learn about recreation area safety.
Activities and features