Fish & Wildlife Compensation Program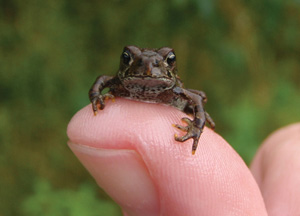 Funding for 80 fish and wildlife projects
The Fish and Wildlife Compensation Program announced more than $7 million in 2014 for fish and wildlife across the province.

Apply for a fish and wildlife project grant

Each year the Fish and Wildlife Compensation Program (FWCP) funds fish and wildlife projects across B.C. that align with our regional conservation priorities. If you have an idea for a project to help conserve and enhance fish and wildlife, you may be eligible to receive funding.

Funding applications and information

Interested in receiving funding for your project? Deadlines and application requirements vary by region. See our information for funding applicants [PDF, 715 KB] to learn more.

Funding application deadlines:
Start planning your funding application today. Review our regional Action Plans to ensure your project is in alignment with our priorities.

Learn more about Funding.
New Upper Kootenay Ecosystem Enhancement Plan

This new plan will guide fish and wildlife project funding in the upper Kootenay River watershed, including Koocanusa Reservoir. Learn more.
Project report database

FWCP Project Reports are available online in the Ministry of Environment's data warehouse. Please see Project Reports for more information.

The Fish and Wildlife Compensation Program is a partnership between BC Hydro, the Province, Fisheries and Oceans Canada, First Nations and public stakeholders to conserve and enhance fish and wildlife impacted by the construction of BC Hydro dams.