Fish & Wildlife Compensation Program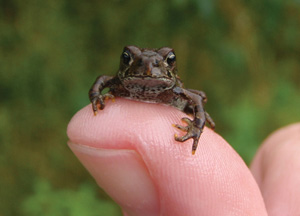 Support for 124 Conservation Projects
The FWCP will support 124 conservation projects across the province for a total investment of $8.9 million in 2015-16.
Apply for a fish and wildlife grant
The FWCP funds fish and wildlife projects that align with our Action Plans. If you have an idea for a project to conserve and enhance fish and wildlife, you may be eligible for an FWCP grant. Our new web-based grant application will be online by October 1, 2015. Grant applications are due in November 2015. See regional deadlines below.
Read our information for grant applicants [PDF, 417 KB].
2015 Grant Application Deadlines
Columbia Region deadline: November 13, 2015
Coastal Region deadline: November 6, 2015
Peace Region Deadlines:

Peace Notice of Intent due October 2, 2015
Peace Grant Application due November 20, 2015
Peace Region grants: Notice of Intent due October 2, 2015
Grant applications for fish and wildlife projects in the FWCP's Peace Region are due November 20, 2015. All interested grant seekers, must submit a mandatory Notice of Intent by October 2, 2015.
Read our FWCP-Peace Region Action plans and download your Notice of Intent form [PDF, 325 KB]. Contact Program Manager, Dan Bouillon, to talk about your project and learn more about our grants dan.bouillon@bchydro.com or 250 755 7152.
You're invited: Meet the Columbia Region board and manager
Drop by and talk with our Columbia Region Board members and Regional Manager, Crystal Klym.
Where: The Sutton Place Hotel, Revelstoke Mountain Resort
When: Thursday, August 27, 2015, 5 p.m. to 6 p.m.
For more information, contact crystal.klym@bchydro.com or 250 365 4591
2015-16 Fish and Wildlife Projects
More than 150 grant applications for 2015-16 fish and wildlife projects were received by the FWCP. Each application was reviewed by the local fish and wildlife technical committees, and then by the regional Boards. In the FWCP's Peace Region, the First Nations Working Group also reviewed and evaluated all grant applications.
Across the Province in 2015-16 FWCP Boards approved 124 fish and wildlife conservation projects with a total investment of $8.9 million.
2015-16 projects include grants where the projects will be delivered by a range of partners including First Nations, stewardship groups and others; projects directed by the local Boards that will be delivered through a call for proposals; and core projects in the FWCP's Columbia Region to be delivered through the FWCP's long-term agreement with the Province's Ministry of Forest, Lands and Natural Resource Operations.
Learn more about the fish and wildlife projects funded in the FWCP's Coastal, Columbia and Peace regions.

Project report database
FWCP project reports are available online in the Ministry of Environment's data warehouse. Please see reports for more information.

The Fish and Wildlife Compensation Program is a partnership between BC Hydro, the Province, Fisheries and Oceans Canada, First Nations and public stakeholders to conserve and enhance fish and wildlife impacted by the construction of BC Hydro dams.