Fish & Wildlife Compensation Program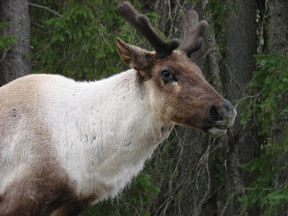 Funding for 80 fish and wildlife projects
The Fish and Wildlife Compensation Program announced more than $7 million in 2014 for fish and wildlife across the province.

Update: Fish and wildlife funding applications

The 2014 intake of funding applications for fish and wildlife projects is now closed. Thanks to everyone who submitted a funding proposal. Each application will now go through a three-stage review [PDF, 671 KB] that will conclude when the Boards in each region make their final funding decisions. All funding applicants will be notified as soon as possible (no later than March 2015). If your funding application is approved, please be prepared for the next steps [PDF, 671 KB].
Fish and wildlife funding opportunities in 2015
Funding applications for the 2015 intake will be available no later than September 1, 2015. The deadlines to apply for funding will be in November 2015. Application deadlines vary by region and will be posted here, along with any additional funding information details as soon as possible in 2015.
Community groups in the Peace region may be eligible for community donation funds [PDF, 112 KB].
Upper Kootenay Ecosystem Enhancement Plan

This new plan will guide fish and wildlife project funding in the upper Kootenay River watershed, including Koocanusa Reservoir. Learn more.
Project report database

FWCP project reports are available online in the Ministry of Environment's data warehouse. Please see reports for more information.

The Fish and Wildlife Compensation Program is a partnership between BC Hydro, the Province, Fisheries and Oceans Canada, First Nations and public stakeholders to conserve and enhance fish and wildlife impacted by the construction of BC Hydro dams.