Business Customers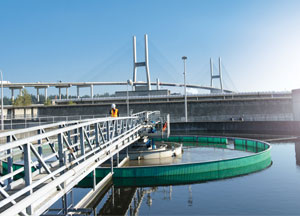 Save energy and money
Power Smart offers programs to help businesses realize the benefits of energy saving measures. Whether your business is a corner grocery store, a small processing plant or a large pulp and paper mill, Power Smart can help you save energy and money.
We offer programs and incentives designed to help improve your bottom line and reduce environmental impacts.
Programs include: Power Smart Partner program, Energy Manager Online, Power Smart Partner Express, Project Implementation Fund and more.
Industrial customers have access to a range of generous funding opportunities and expert resources to help you increase profitability and take complete control of your energy.
The Product Incentive Program provides financial incentives to small and medium businesses to replace old inefficient technologies with new energy efficient products.
Businesses stand to save significant amounts of electricity and money by adhering to basic energy-efficient behaviour and by ensuring their workplace is using efficient technologies.
The Excellence Awards are BC Hydro's awards recognition program, celebrating outstanding Power Smart business customers and partners.
The Power Smart Forum is B.C.'s leading energy conservation conference, attracting delegates, speakers and industry experts from across North America. It is held annually in downtown Vancouver.
We can help you achieve energy efficiency and sustainability. Get information designed to enhance your energy management expertise.
A list of incentives available to B.C. businesses to assist in the efforts to "go green".
As sustainability issues surge in popularity, federal programs have been launched to provide tax incentives, innovation funding and rebates on energy-efficient retrofits.