Industry training for Alliance members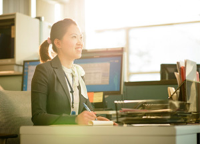 Build your energy efficiency IQ
We work with associations and training partners to help build energy efficiency expertise within the industry.
Industry training
We provide funding to help you take part in specific industry training programs that can help you provide more and better energy-efficiency services to your customers.
Training is eligible for members of the Alliance of Energy Professionals. Contact us for details about available training.