Appliances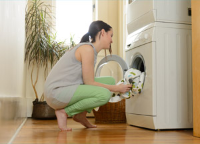 APPLIANCE REBATES
We're currently working on exciting new program offers. Check back again in the spring of 2014 for appliance rebates.

Find out what's most energy efficient

Looking for a new appliance? Choose the most energy-efficient ENERGY STAR® model to save the most on your energy bill. Before purchasing your appliance, use the Energy Efficient Appliances Search Tool to find out which products are the most efficient. The products listed have the highest standards of energy efficiency using ENERGY STAR and EnerGuide guidelines.
Recycle your old appliances
Many small or large appliances can be recycled instead of going to the landfill. Visit the Recycling Council of British Columbia or contact the Recycling Hotline at 1 800 667 4321 to find out what can be recycled and where to recycle them.