Images show a growing Lower Mainland through the years
From Coquitlam to Burnaby, changes over the years mean investments are needed
There are probably at least a few people in the Westwood Plateau and Burke Mountain areas of Coquitlam who can remember when the hills above the Coquitlam Centre shopping mall were more trees than townhouses.
Today, subdivisions cover the landscape and streets are clearly visible where there was nothing to see a few decades ago. The proof is in the pictures.
Aerial shots of the land near our Meridian Substation in Coquitlam, at the top of Westwood Plateau, are just one example of the growing population in B.C.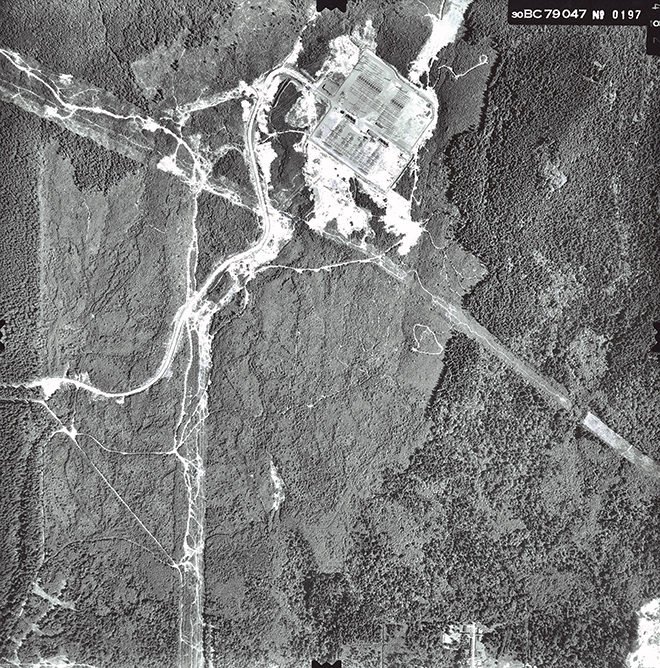 Between 1980, just after the older aerial image above was taken, and 2015, the population in B.C. grew by over 1 million people. And over the next 20 years, it's expected to grow by at least another million.
That kind of growth means that we need to make investments in our electricity system. The fact is that major parts of it just aren't as young as they used to be, and they're not able to meet this kind of growing demand.
That's why projects like the Interior to Lower Mainland transmission line, completed in fall 2015, are underway across the province. The 500-kilovolt, 247-kilometre line will bring power from where it's generated in the Columbia region to where it's needed in the Lower Mainland.The $743 million line ends at Meridian Substation, right by all those new neighbourhoods you can see on the image.
Aging equipment across the system needs upgrades to keep pace with today
The last major dam built in B.C. was Revelstoke in 1984. Since then, the population of B.C. has grown by about a million people.
Across the system, there are aging components at our generating stations and aging power poles that need to be replaced.
In fact, the average age of our generating stations is 45 years old. Many wooden power poles – about 70,000 – are at least 50 years old.
Take a look at this shot of Burnaby from 1963, compared to today.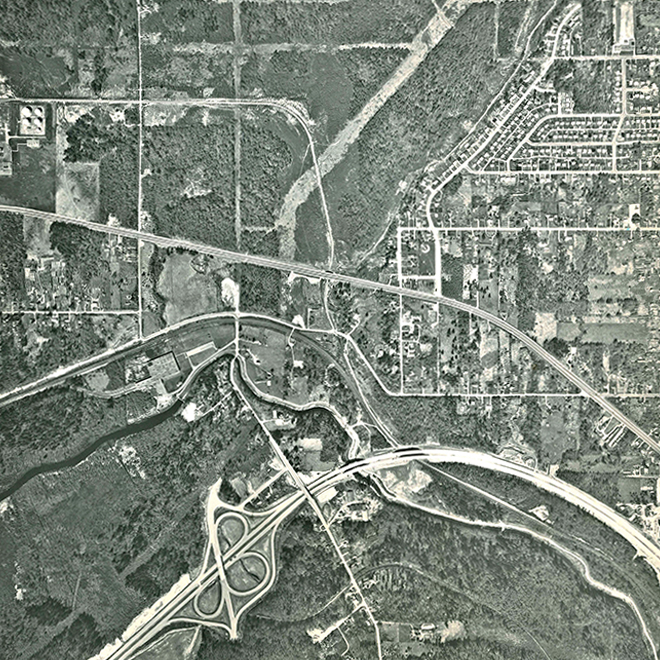 At just over 50 years old, the image on the left is about the same age as many of the wood poles across the system that deliver power to homes and businesses. But as you can see, a lot has changed since many of our system components were installed.
That's a lot of growth to be powered by aging equipment that's reaching the end of its lifespan. And some areas of B.C. are growing faster than others. In particular, the Lower Mainland, Kamloops and Dawson Creek are some areas growing quickly and putting strain on the equipment.
That image is near Gaglardi, but other parts of Burnaby are growing rapidly too. Near the Big Bend industrial area, demand is expected to grow 20% over the next 10 years.
At Lougheed Highway near Douglas Road, it's easy to see decades of growth. This image from the 1950s is a sharp contrast from a 2016 image: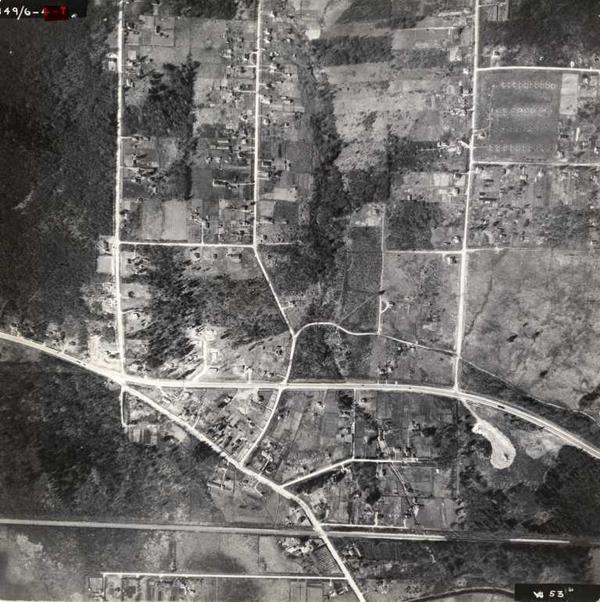 Projects underway across B.C. to help meet growing demand
In some parts of the province, the visual impact of growing electricity demand isn't as easy to see as the Lower Mainland, where new subdivisions pop up and single-family homes are replaced with higher-density housing.
Dawson Creek, for example, has been facing rapid growth thanks to industrial expansion. Over the next 10 years, annual load growth in the south Peace is expected to be about 10 times that of the rest of B.C. Between Prince George and Terrace, we need to upgrade equipment to ensure that it can carry enough electricity to meet the growing demand.
It's all part of the $7.6 billion in capital projects that we'll be spending over the next three years, including building new substations, seismically upgrading aging dams and increasing transmission capacity in key areas.
Learn more about the investments that we need to make in the system