BC Hydro holiday gift guide 2013
Who says you can't enjoy the season of giving and still get something back? Here are some gift ideas that will help you save on household energy costs while delighting your spouse and kids.
Belkin WeMo home automation
Belkin's long been developing devices to help you manage your electricity use. With the series of WeMo products ($50–$60) the company is making it even easier:
All WeMo devices can be controlled from your iOS or Android mobile device.
Smart herb garden
Bringing the outside indoors can lead to a healthier home, but with AeroGarden herb gardens ($79.95–$329.95), you can also make tastier meals.
These hydroponic indoor gardens are designed to fit on a kitchen counter, and can be used to grow flowers, herbs, even cherry tomatoes. While the AeroGardens need to be plugged in, they don't use much electricity, between 18 and 62 watts a month. But by growing your own food, you're also reducing the amount of energy that would normally be spent getting that food to the store, and then to your home.
Home entertainment consoles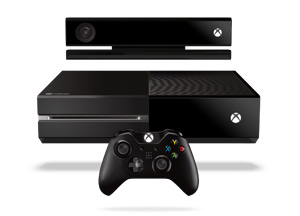 Microsoft's new Xbox One ($500) and Sony's PlayStation 4 ($400) are much more powerful than their predecessors, but they also use much less energy. And both systems have power management features built-in. These new consoles will automatically enter low-energy sleep modes, for example, and with the PS4, users can turn on and off the power supplied to the USB ports when the unit is in stand-by.
And because both systems include Blu-ray players and provide access to online services such as Netflix, they can replace older home entertainment devices that may be energy hogs.
Gaming laptop
Toshiba's Qosmio X70 ($1,500 and $2,000) is one of the best gaming laptops available. With a 17-inch screen and Harmon Kardon speakers, it's great for watching movies, too. And equipped with an Intel i7 quad-core processor and 4 GB of memory, it's got the power to drive the most intense gaming experiences.
But what makes the Qosmio X70 really stand out from the crowd? It's certified ENERGY STAR®, so you know it's among the most energy-efficient computers available.
LED desk lamp
With 50 small LEDs, this desk lamp outputs light that simulates daylight. It's equipped with a flexible neck, too, so you can direct the light where you need it, and away from where you don't. It emits light as bright as a 100-watt incandescent bulb, but uses only 3.6 watts of power. And you turn it on by simply touching the base with a fingertip.
The NuGreen desk lamp ($57.99) is fully recyclable, thanks to the mercury-free LED bulbs and aluminum design. But because of the long-life of LEDs, you won't have to worry about that for years to come.
Apple's iPads
Whether you're looking for a tablet with a big screen or a smaller one, Apple's new iPads are among the most energy-efficient available.
Both the iPad Air ($519–$949) and the iPad Mini with Retina display ($419–$849) use Apple's power-efficient A7 chip, which draws less electricity then previous models but is able to outperform desktop computers. That also means extended battery life, with both the one-pound Air and the Mini getting up to 10 hours of use between charges.
iPad keyboard case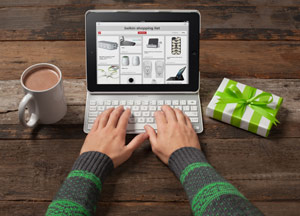 If you've ever left your laptop open and unplugged you know how annoying it can be to sit down only to find that you've got no power left available.
It's not so bad now that operating systems are designed to put computers into sleep mode after a period of inactivity, but if you're using a tablet computer, and you're on a business trip, even a few minutes can be the difference between getting that spreadsheet completed before you land.
Belkin's ultimate keyboard case for the iPad ($100 for black, $130 for silver) is made of aircraft-grade aluminum, so it's light but durable. Perfect for keeping your iPad protected. But it can also be enabled to automatically turn on and off your iPad when you open and close the case, making sure that you're not wasting any watts.
Flexible surge protector
Surge protectors have become a part of everyday life. But with such variability in the kinds of things we need to plug into them, and the numerous types of place they need to be used, they can be more frustrating than helpful.
The Pivot Power ($30) has a simple solution to both problems. It's a power bar that bends, so it can fit in corners, or even curl around furniture legs. And each of the six outlets can accommodate a large adapter, if necessary. And the entire strip can be turned off by simply clicking the illuminated button.
Wall outlet with USB charging
The Power2U wall outlets ($22.99–$27.99) now come in 15 amp and 20 amp models. Each has two USB charging ports built right into it, which only output enough power required by the device. Power to the USB ports disconnects when devices are unplugged to prevent standby power use. The integrated USB ports accommodate USB 3.0 and USB 2.0 devices, whether they are iPods and other MP3 players, tablets, or mobile phones. Available in four colours, purchasing two or more nets you a discount.
Buckshot portable Bluetooth speaker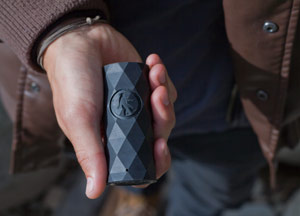 This slick speaker comes with a rubber strap that is perfect for attaching it to baby strollers or bicycle handlebars. And its rubberized design means you don't have to worry about it getting wet or dusty, and it will also survive the occasional drop onto the sidewalk. The palm-sized Buckshot ($50) also has a built-in microphone, so you can take calls or ask your mobile device for directions to the nearest coffee shop. But the best thing about the Buckshot is that it has a battery life of up to 16 hours.