Regulatory Information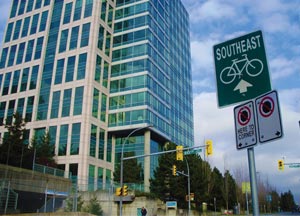 A regulated utility
BC Hydro is a provincial Crown corporation and one of the largest electric utilities in Canada. Our mandate is to generate, purchase, distribute and sell electricity.
BC Hydro and the British Columbia Utilities Commission
BC Hydro is regulated by the British Columbia Utilities Commission (BCUC). Under the Utilities Commission Act, the BCUC is responsible for ensuring that customers receive safe, reliable and non-discriminatory energy services at fair rates from the utilities it regulates, that shareholders of these utilities are afforded a reasonable opportunity to earn a fair return on their invested capital, and that the competitive interests of B.C. businesses are not frustrated.
Low cost means that our operations are at the forefront of business success. This is achieved by being fiscally prudent, and always considering environmental and social costs.