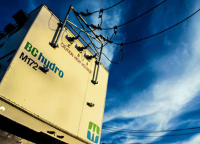 Have a question? Need to reach us?
BC Hydro uses several tools to communicate with suppliers. This includes maintaining a list of frequently asked questions on our site, and making key contact information easy to find.
Issue
Division
Contact
Invoice and payment questions

Accounts Payable Help Desk

Ariba Network Account Issues and configuration

Need help setting up your account
You can't log into Ariba
You forgot your Ariba Password

Ariba Network Help Desk

1 412 222 6153 (Canada)
1 866 218 2155 (USA)

eCommerce

Early Payment Offers
eCommerce setup

eCommerce Team

Program Manager at 604 528 2212

An invoice is over 30 days and has not been paid

Your BC Hydro Representative
For questions related to a specific competitive bid process or contract, please contact the Procurement Contact or Contract Contact listed in the respective documents.