Appliances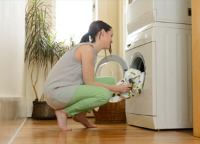 APPLIANCE REBATES
Check back this spring for rebates offered on select energy efficient appliances.
Not all appliances are created equal
In the market for a new appliance? Choose the most energy-efficient ENERGY STAR® model to save the most on your energy bill.
Before purchasing your appliance, use the Energy Efficient Appliances Search Tool to find out which products are the most efficient. The products listed have the highest standards of energy efficiency using ENERGY STAR and EnerGuide guidelines.
See our Appliances Guide for an assortment of tips on how to use your appliances more efficiently.
See also: