Energy Conservation Assistance Program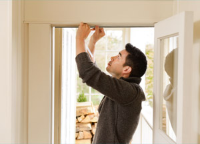 FREE HOME ENERGY UPGRADES
The Energy Conservation Assistance Program helps qualified* low-income households with a personalized home energy evaluation, installation of energy saving products and personalized energy efficiency advice. Apply now.
Get a free home energy evaluation, products and advice
Improve the comfort and efficiency of your home, free of charge. In partnership with BC Hydro Power Smart and FortisBC, the Energy Conservation Assistance Program (ECAP) provides qualified* low-income BC Hydro and FortisBC residential account holders with free:
Personalized home energy evaluation.
Installation of energy saving products by a qualified contractor.
Personalized energy efficiency advice to help you create a more comfortable home for your family.
This program is available to both renters and home owners in detached houses, townhouses, duplexes and mobile homes, with the installation of energy saving products that may include:
energy saving light bulbs
faucet aerators for the kitchen and bathroom
water-saving showerheads
water heater pipe wrap
door weatherstrip

Some homes may also qualify for:
ENERGY STAR® refrigerator
Wall, attic, and/or crawlspace insulation
A high-efficiency gas furnace
Every home is different. Your evaluator will determine which energy efficiency upgrades your home is eligible for. The installation of some products may require multiple visits.
Who qualifies
BC Hydro, FortisBC Gas and City of New Westminster account holders
Households in detached houses, duplexes, townhouses, mobile homes
Annual household income below the income thresholds
Household Low-Income Cut-Off Levels for B.C.

| Household size | Household income |
| --- | --- |
| 1 | $30,800 |
| 2 | $38,300 |
| 3 | $47,100 |
| 4 | $57,200 |
| 5 | $64,800 |
| 6 | $73,100 |
| 7 or more persons | $81,400 |
How to apply

Homeowners, renters, housing providers and Aboriginal communities are all eligible for ECAP. Learn more about eligibility and the application process.
Customers in the Northern and Southern Interior regions: Applications are accepted year round. Service is provided from April to October. Appointments are booked in groups according to the volume of applications within each area.

*Proof of income required. Households (determined by service address) are not eligible to receive the program more than once every 10 years. This offer is subject to change.