Product Incentive Program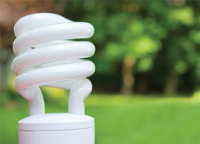 Program update
Effective June 26 at 5:00pm, incentives for commercial dishwashers will no longer be offered. To qualify for the current dishwasher incentives, a customer must purchase and install the qualifying product and submit an application by the June 26 deadline.
The Product Incentive Program provides financial incentives to small and medium businesses to replace old inefficient technologies with new energy efficient products. With the Product Incentive Program, your business will:
Save money
Improve the work environment
Contribute to environmental sustainability
Receive a financial incentive
Existing and new customers
(to access your online application)
Commercial dishwasher eligibility
Please note under-counter type and used or rebuilt dishwashers are not eligible for incentives. Incentives are only eligible for dishwashers connected to an electrically heated domestic hot water supply.
See the list of qualifying ENERGY STAR rated dishwashers, but note that only the following machines types are eligible:
Stationary single tank
Single tank conveyor
Multi-Tank conveyor