Success Stories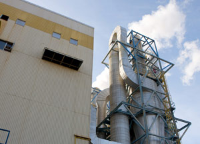 COMMITTED TO EFFICIENCY
It was an idea too good to pass up. Especially with an electricity bill that runs up to $16 million a year. That's what Craig Thomson of Canfor thought a few years ago when he attended the Power Smart Forum. Full story.

Read what other industrial companies have done
Does an opportunity exist to save energy in your manufacturing process? Improving electrical efficiency can not only reduce energy costs but also has the potential to increase productivity and enhance product quality.
Read these success stories to find out how Power Smart upgrades have helped other companies improve their bottom line. Also, spend a few minutes viewing our video features about three companies that are finding new ways to save energy: Molson Canada, Neptune Food Service and Catalyst Paper Corporation.
Featured customers
Related Videos