Project Implementation Funding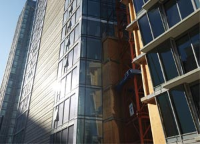 PROGRAM UPDATE
Power Smart Partner will undergo some program updates effective August 28 at 5 p.m. PDT. Projects pre-approved prior to this date will not be impacted. Learn more.
Funding is available

Implementation Funding is available to large commercial, government and institutional customers to reduce the capital cost of implementing electrical energy efficiency projects.
Implementation Funding is designed to allow customers to meet internal hurdle rates, such as payback periods and return on investment. Through the Power Smart Partner Program, you could receive funding for up to 75% of the incremental cost of lighting, mechanical, HVAC and other energy efficiency projects. The funding level is also based on a tiered approach, meaning projects that were previously too costly may now be eligible for richer incentives.
Why implement energy efficiency projects?
Energy efficient projects make sense because they:
Improve the operation and maintenance of existing energy-using systems;
Modernize facilities with efficient equipment that will not only reduce operational costs, but increase employee and tenant comfort levels in the building;
Demonstrate your commitment to reducing energy consumption, both internally and to the public.
How Implementation Funding helps
Take advantage of BC Hydro's Implementation Funding to:
Show your organization that it is financially prudent to invest in conservation measures by reducing your capital investment;
Access subject matter experts on end use technologies to validate energy savings reports;
Gain recognition among your peers and the public for completed projects through BC Hydro.
Are you eligible?
Commercial, government and institutional customers are eligible for Implementation Funding under the Power Smart Partner program if the project
Saves a minimum of 50,000 kWh/year by implementing a proven energy saving technology, where the project performance is measurable and sustainable. You can bundle projects from different sites with different end-uses in order to qualify for funding.
Is hardwired or permanent in nature, and has a simple payback of greater than two years before factoring in the incentive amount.
How does it work?
Submit an Implementation Funding application and proposal.

A BC Hydro Energy Study is acceptable as a proposal, and is eligible to be fully funded by BC Hydro upon project completion. *An Energy Study Agreement with BC Hydro must be in place prior to initiating your Study.

BC Hydro will review the application and issue an Incentive Agreement upon approval.
You sign the agreement and implement the project.
Once the project has been implemented, submit the required completion documents.
Upon project approval, you will be issued the incentive payment.
Please note that any component of the project cannot be initiated without an Incentive Agreement in place with BC Hydro. If the project has started prior to an Incentive Agreement, it will not be eligible for any incentives from BC Hydro.
Need more information?
To find out more about Implementation Funding, contact your BC Hydro Key Account Manager, call 1 866 522 4713 or visit www.bchydro.com/business.