Commercial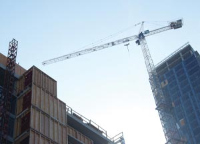 WE HAVE A PROGRAM FOR YOU
Power Smart helps businesses save money and realize the benefits of energy saving measures with incentives and programs.

If you spend at least $250,000 per year on electricity, this is the program for you.
Resources for existing Energy Managers, along with information about the program.
Power Smart Partners access incentive funds to help them implement energy efficiency projects. To find out more, call 1 866 522 4713.
Power Smart tools, incentives and assistance to help design and implement energy efficient measures in new construction. To find out more, call 1 866 522 4713.
A comprehensive look at a facility's energy using systems, with detailed recommendations. For further information, call 1 866 522 4713.
Assists commercial building owners in re-commissioning their building, then helps maintain and continually improve the level of efficiency in their building operations.