Power Smart New Home Program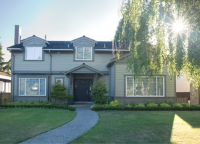 OUTSTANDING NEW HOMES
Set your development apart by making it Power Smart. Now with even greater incentives that may reach over $3,000 per home, the Power Smart New Home Program helps builders & developers build energy-efficient homes.
Important program updates
Effective October 1, 2013
Application Submission
To be eligible for the incentives, applications must be submitted within six months of project completion (completion date as defined as the occupancy permit date).
ENERGY STAR® Package incentive:
Dishwashers are no longer included in the offer
To be eligible for the incentive, ALL four products need to be installed. Eligible products include: refrigerator, clothes washer, six CFL or LED bulbs (considered as one product), and bathroom ventilation fan
The incentive amount is $150 per dwelling for installing all four products

Incentives for builders, developers, and owner-builders
Your buyers want cost-efficient and comfortable homes. With increases to the energy requirements in the BC Building Code coming in December 2014, you're also under increasing pressure to build to higher energy-efficiency standards. In partnership with FortisBC, our Power Smart New Home Program offers financial incentives to builders, developers and owner-builders to help offset costs to build to this higher standard. The program offers several flexible incentive options:

Achieve an EnergyGuide Rating of 80 or higher and receive incentives of up to $2,000 per home
Install ENERGY STAR products and receive $150 per home
Access natural gas incentives for several energy-efficient products, ranging from $200 to $1,000 per home
As a builder, developer or an owner choosing to build your own home, you can choose one, two or all available incentives on qualifying developments (certain terms and conditions apply).

Apply now

1. Download the New Home Application Checklist [PDF, 55 KB]. The checklist guides you through the application process and documents you will need to provide.
2. Download and complete an application form. Use the single home application form [PDF, 116 KB] for a one dwelling development or use the bulk application form [XLS, 624 KB] for a multi-unit development.
3. Send the form along with copies of all receipts and invoices to BC Hydro at:
Power Smart New Home Program
PO Box 9080
STN Main
Surrey, BC V3T 0J6

Receive an EnergyGuide rating
To receive an EnerGuide rating, contact us first in your early planning stages. Learn more about the EnerGuide Rating Service.

Marketing Support

Participating developments are showcased on our Featured Developments page as a resource for home buyers to find energy-efficient homes.
When you promote Power Smart in your advertising, we'll share the cost with you. Eligible developments can receive $125 per home, to a maximum of $7,500 a year.
See the co-op advertising application form [PDF, 643 KB] for more details.
Home buyer savings and benefits
A Power Smart home uses up to 30 per cent less energy than an average home in today's market — that means up to 30 per cent savings on the home buyer's energy bill.
Power Smart home buyers (with homes achieving EnerGuide 82 or higher) may be eligible for a 10% refund on their mortgage loan insurance premium from the Canada Mortgage and Housing Corporation.
An energy-efficient home is also a healthier home. In addition to energy-efficiency, Canada Mortgage and Housing's Corporation's Five Essentials of Healthy Housing includes occupant health, resource efficiency, environmental responsibility, and affordability. Learn more about the Five Essentials of Healthy Housing.