Builders & Developers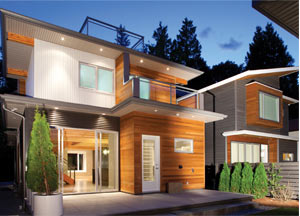 EFFICIENT HOMES & BUILDINGS
The Power Smart New Home Program offers incentives to builders and developers of qualified energy-efficient homes.
The New Construction Program is for commercial, institutional and multi-unit residential new developments or major building retrofits.
Passive Design Toolkits available
In partnership with the City of Vancouver, we offer a best practices toolkit for energy efficiency and sustainable construction for new homes and larger buildings.
Learn more about the City of Vancouver Passive Design Program.