Earth Hour 2013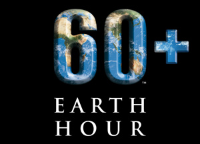 Go beyond the hour with Power Smart
Earth Hour, an annual global event hosted by the World Wildlife Fund and supported provincially by BC Hydro, encourages individuals to show their support for the fight against climate change. This year, Earth Hour is on Saturday, March 23 from 8:30-9:30 p.m.
BC Hydro supports Earth Hour
Earth Hour, and BC Hydro, are asking you to use this event as motivation to make plans and take action to reduce energy use year round.
During last year's Earth Hour, B.C. got off to a good start. Led by Revelstoke, the community which saved the biggest percentage of electricity on March 31, 2012, B.C. saved 12 megawatt hours of electricity. See how communities across B.C. fared in Earth Hour 2012.
Make saving energy a year-long event
Power Smart is here to help you take energy conservation beyond the hour. Whether you're looking for energy-saving tips, rebates on energy-efficient products, or tools to help you manage your consumption, we've got you covered.
New energy tracking tools available on MyHydro allow you to view your hourly consumption up to and including the day before. You can also view your projected electricity costs and compare your consumption to last year's, similar homes nearby and average daily temperature. Taking a deeper look at your electricity use means you can take action to reduce your consumption and save money before your next bill arrives. Discover ways to save energy and money by tracking your electricity use.
And don't forget to join Team Power Smart for access to exclusive energy-saving tools and special rewards and offers.