2014 Candlelight Dinner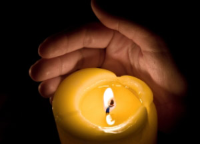 Dine by Candlelight
On October 22, restaurants in select communities across B.C. will participate in the 2014 Candlelight Dinner by dimming their lights and turning up the ambiance to show how simple actions – like flicking a switch – can save energy.

About the Candlelight Dinner
The annual Candlelight Dinner is a one-night event where restaurants in communities across B.C. volunteer to turn down their lights and serve dinner by candlelight as a demonstration of how simple actions – like flicking a switch – can add up to make a big difference when it comes to saving energy.

This year's event takes place on Wednesday, October 22.
Thank you to our community partners
Each year, BC Hydro Power Smart partners with local community and business associations to bring the Candlelight Dinner to select cities and communities across B.C. We would like to thank the following community partners who are helping to bring the 2014 Candlelight Dinner to restaurants in their communities.

Participating Candlelight Dinner restaurants

Each participating restaurant will be extending an exclusive discount or special offer on the evening of the event. This may include a complimentary appetizer, 2-for-1 entrees, or a featured menu item*.

The Candlelight Dinner will be served up in the communities listed below and a complete list of participating restaurants will be showcased in October.

Dawson Creek
Fort St. John
Lake Country
Nanaimo
Prince George

Quesnel
Vancouver
Victoria
WestShore (Colwood, Langford and Sooke)
*Offers valid October 22, 2014 at participating restaurants only. Mention the Candlelight Dinner at time of reservation or ordering; please contact individual restaurants for any restrictions and/or additional promotions.