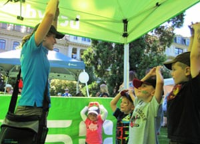 Events in your community
Find fun, family-friendly events taking place across the province. Our community team could be headed to an event near you.
Plan your days and weekends with these helpful links
Get out and explore this wonderful province this summer. Looking for something to do this weekend? Here's a collection of helpful events listings websites in B.C.