Environmental Assessment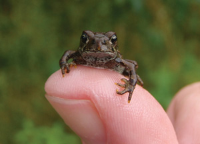 Environmental impacts examined
The ILM project was subject to review by the British Columbia Environmental Assessment Office (BCEAO) under the British Columbia Environmental Assessment Act. The review examined project impacts, from species habitat to land use and public health. All environmental and regulatory approvals are now in place.
Environmental Assessment Certificate was granted in 2009
The environmental assessment for the ILM project examined potential effects to biological, physical and cultural resources including:
Aquatic species and habitat
Terrestrial ecosystems, vegetation and wildlife
Land use and socio-economic/socio-community conditions
Visual landscape and recreational resources
First Nations traditional use
Heritage and archaeological resources
Public health issues
On June 9, 2009, the Minister of Environment and the Minister of Energy, Mines and Petroleum Resources granted an Environmental Assessment Certificate (EAC) [PDF, 2.1 MB] for the ILM project. The Environmental Assessment Application and supporting materials can be viewed on the BCEAO website.
In granting the EAC, the Ministers concluded that construction of the ILM project will not have significant adverse effects, owing to the mitigation measures and commitments outlined for the project.
Some of the more than 90 project commitments include:
Funding contributions to a captive breeding and re-introduction program for the northern spotted owl in order to minimize impacts to their habitat area
Securing wetlands for a population of Oregon spotted frogs and providing the Ministry of Environment with funding to complete six years of egg mass surveys. At present, there are only a few populations of Oregon spotted frogs in B.C., all in the Fraser Valley. In 1999, they were declared an endangered species and are protected under the British Columbia Wildlife Act
Providing funding for Ministry of Forest projects to mitigate the loss of timber harvest land base
Avoiding in-stream works on fish-bearing water courses