Public Consultation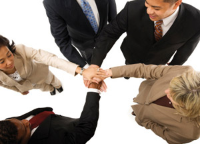 Consultations
We've engaged in consultations with interested parties and potential stakeholders to give them opportunity to hear about, gather information, ask questions, and express any concerns about the project prior to the application being filed with the BC Utilities Commission and prior to completion of the final project design.
Public, government agencies & Aboriginal groups consulted

Property owners, First Nations, government agencies and the public also had the opportunity to participate in the environmental assessment review process.
Please visit the Information Centre for consultation materials and presentations.
Ongoing construction communication
BC Hydro will continue to provide information and respond to enquiries as construction proceeds. If you would like to learn more about the project or have questions, please contact:
Phone: 604 623 4472
Toll free: 1 866 647 3334
Fax: 604 623 3937
Email
First Nations engagement
BC Hydro Aboriginal Relations Department is leading the engagement of First Nations. First Nations are presented with the opportunity to participate in the broader public consultation process, but are also directly engaged to be informed of the project and to identify potential impacts it may have on their interests.
If you would like to learn more about the project, please contact:
Sally Thorpe
Manager, Regional Relationship (southwest)
Email