Global Reporting Initiative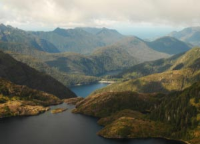 Supporting our annual sustainability reporting
The Global Reporting Initiative offers disclosures and indicators for economic, environmental and social categories.

BC Hydro has been using the Global Reporting Initiative (GRI) guidelines since 2003, to support our annual sustainability reporting. The complete list of the G3 and EUSS recommended disclosures and indicators are provided for each of the categories below — Company Profile, Economic, Environmental and Social — along with BC Hydro's response, which consists of links to relevant information in our 2011 Annual Report, our online set of performance indicators within the BC Hydro/GRI Comparative Index, and/or additional information available on the BC Hydro website.
We value your comments and feedback on the information provided. Please feel free to contact us.
F2011 BC Hydro/GRI Comparative Index
Additional triple bottom line performance measures
(not included in 2004 Annual Report)